Dec 8th, 2001 NEWS: Recording to occur Sunday
---
New section enititled 3 Words from Members, for Members in the Etc. section. There are also Aol instant messenger buddy icons for download. Check it out.
---
Go to the Etc. section to download the

that this site was designed for. It truly adds to the site if you get it.
---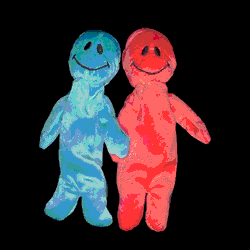 You may be asking "What is Walsh?" Well we would like to think of ourselves as "Bwrou Mwrou Rock", our own style we came up with. Not anything totally different. The songs sound like a range of influences. From Nirvana to Pink Floyd to Radiohead to Issac Hayes. Well maybe not Isaac, but I think you get my drift.

You may say "We suck." You may say "We're great." But our intention first is to be great friends, having a great time rocking together. We put our hearts into our music, and even if you can't stand us, please respect the music.
---
If you would like to contact us about anything from promoting your band on our web site, to finding out Neil's shoe size, send an email to walshmusak@hotmail.com